Changing your kitchen doors can be a great way to modernise your kitchen without the expense of starting all over again.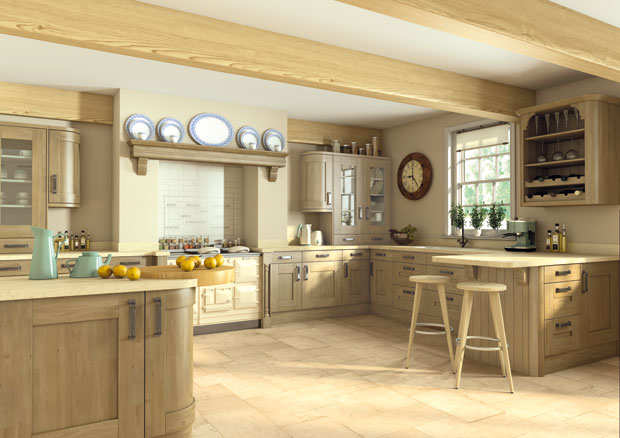 It is now extremely easy to get exactly the right replacement kitchen doors to suit the style of kitchen you are looking for. We've also seen the price of replacement kitchen doors drop dramatically. This has certainly not been at the cost of quality either, with the quality of door manufacturing improving all the time, and many suppliers now offering longer and longer guarantees. As an example, we now offer a 6 year warranty on all kitchen doors. 
While it can feel like a daunting task, replacing kitchen doors is a relatively simple process, especially if you are a competent and confident DIY-er (and no, those things aren't always the same thing!)
There are a few things to consider when replacing kitchen doors. We have outlined them in this article. It may seem long, but bear with us, it should cover everything you need and it isn't as daunting as it may feel at the beginning.
The first thing to choose is the style of door you are looking for. There is plenty of selection out there, so we would advise you to start by browsing Pinterest to see what style you like the most.
CHOOSE YOUR KITCHEN DOORS STYLE
Choosing a door style is always a good staring place. Decide whether you want a modern style or a traditional kitchen, from there it should lead you naturally on to the colour and door style of the kitchen, whether that's a plain slab door, a J profile door, or something else completely. 
TRADITIONAL KITCHENS
Traditional kitchens are normally more muted colours, creams, whites and wood colours. They are often more traditional designs, with shaker style doors being by far the most popular. These kitchen doors can be solid wood, but are often made up of MDF cut into the shape of a shaker kitchen, or in our case a 5 piece Shaker door. Still made of vinyl wrapped MDF, but made in five pieces to better represent the Shaker style. 
MODERN KITCHENS
Modern kitchens have typically come with gloss kitchen doors, often either plain slab doors (with the handle of your choosing) or integrated J Profile handled doors, where the handle is molded into the door.  They often come in fairly muted colors, with white and cream being the most popular, although grey gloss doors have become one of the mainstay of modern gloss kitchens in recent years. 
In more recent years matt kitchen doors have come onto the market, and offer a really nice option for people who want a modern kitchen but don't want the gloss finish. These matt kitchen doors often come as either plain slab or J Profile kitchen doors, the choice is yours. 
CONTEMPORARY KITCHENS
There is a middle-ground to be had, that perhaps didn't exist in yours gone by. With the invention of foil wrapped doors it is now easier to get a grain effect embossed into kitchen doors. That has lead to some contemporary kitchens, with different colours, like Elm and Nordic wooden designs. These offer a clean, modern finish but have a little more depth and texture than a plain kitchen door.
MEASURING THE DOORS
Once you've chosen your new door style, you will need to measure the doors. When looking at the measurements for replacement kitchen door it can seem daunting and confusing, but it is relatively simple once you've got the hang of it.
DOOR SIZE VS CABINET SIZE
The key thing to understand when ordering doors is that the door on the cupboards are all slightly smaller than the cupboard/cabinets themselves. This is to ensure the doors don't rub against each other when you are opening and closing them. 
Door manufacturers all refer to the doors in exact millimetres. As a result most kitchen door retailers do the same. While many door manufacturers use slightly different sizes, they are typically only 1mm different from each other, so will not make any difference when you fit the door.
As a guide, our doors are always 5mm shorter than the kitchen cabinets we sell. All our doors are 4mm narrower than our cabinet. As a result a 600mm base unit (the most popular kitchen cupboard by a long way) is 720mm high x 600mm wide (without the legs). The doors to go on a baseline 600mm cupboard (a base unit with one door and no drawers) would be a 715mm x 596mm door.